Nonprofit accounting software
Serenic Navigator for NPO - Pricing, Features, and More
Know what makes Serenic Navigator such a great nonprofit accounting software, its best features, and what alternatives and add-ons are available.
---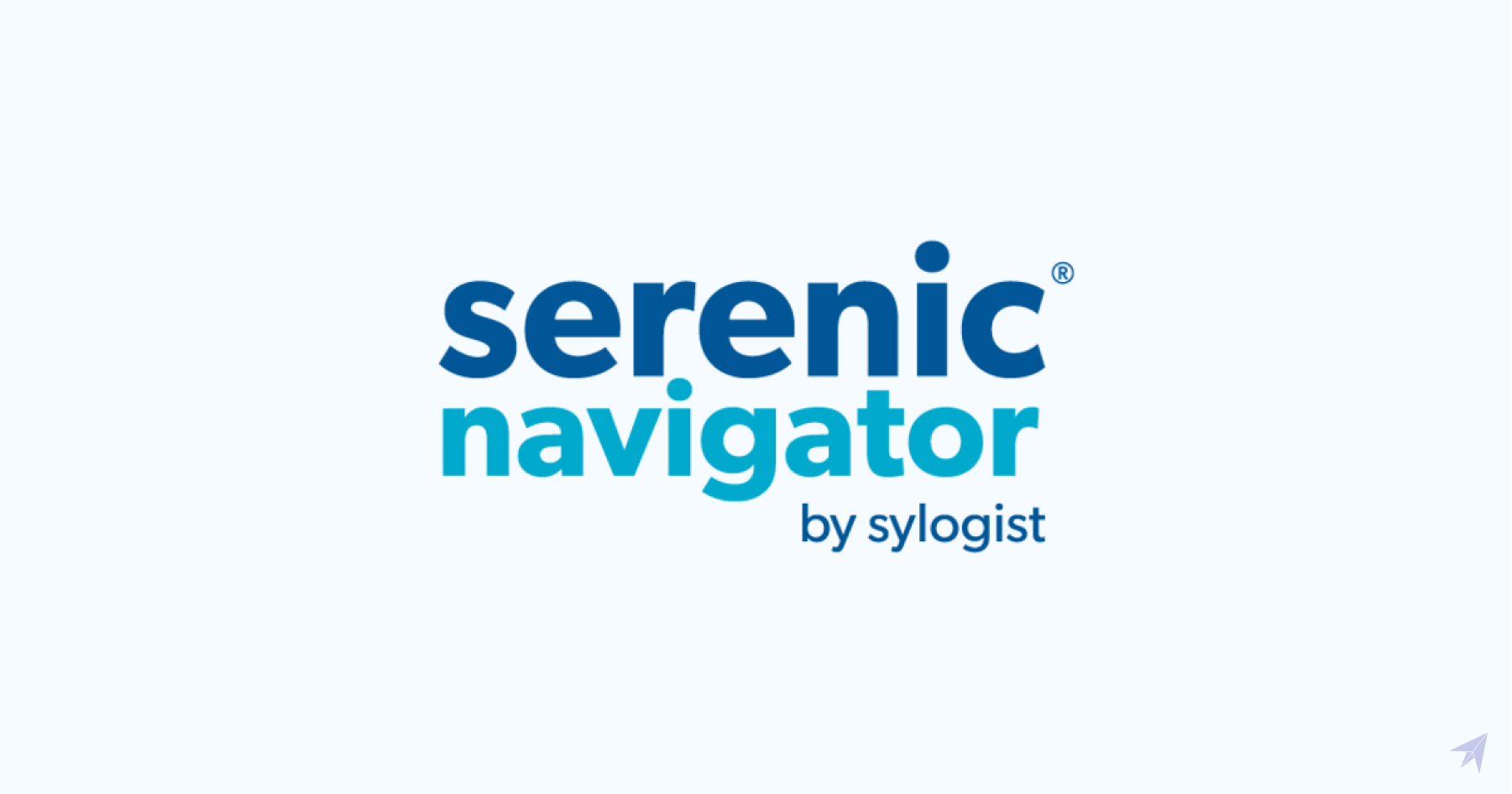 Serenic Navigator is a leading Microsoft Cloud-based Enterprise Resource Planning (ERP) software solution designed to support the unique financial management and accounting challenges that local governments, schools, and nonprofits face daily. From small nonprofits working in underserved local communities and midsized groups advancing regional arts and culture to large nonprofits operating worldwide, Serenic Navigator promises to help countless nonprofits manage their financial affairs through proven best practices.
Serenic Navigator is a comprehensive cloud ERP solution delivering what they consider to be unparalleled insight and functionality. It is true that Serenic Navigator is an award-winning cloud ERP solution and Gold Microsoft Alliance partner built on the stable, scalable foundation of Microsoft Dynamics 365 Business Central. However, the question we pose in this post is, is Serenic Navigator right for all nonprofit organizations?
To help you arrive at an answer, below we'll explore the history of the software, its features, limitations, and more. While Serenic Navigator aims to provide world-class nonprofit accounting and financial management in a single solution for the public service sector, we know that when shopping for software, it's important to keep your options open.
The History of Serenic Navigator
Serenic Navigator is a financial management and accounting software solution for nonprofit organizations by Sylogist. The company, founded in Calgary, Alberta, in 1993, is a public sector SaaS firm providing comprehensive CRM, ERP, education administration, fundraising, and payment solutions that help nonprofit customers further their missions.
In 2002, Sylogist acquired Abaco Mobile, located in Atlanta, Georgia. Abaco Mobile was a leading enterprise software and systems provider focused on helping businesses extend the transactional integrity of their SAP applications to mobile communities through open-standards technology. In 2006, the company acquired Bellamy Software Ltd. Founded in 1979, Bellamy Software provided software solutions for municipalities, school districts, and private sector customers throughout Canada. A year later, Sylogist acquired Masterworks Software, a leading school administration software provider since 1983.
In 2012, Sylogist acquired the assets of Calgary-based RMS Solutions Inc., a private, certified developer of fuel management solutions. In 2013, it acquired two more leading software firms, Epic Data and Weave Corp.
Finally, in 2014, Sylogist acquired Serenic Software, and in 2016, the company amended its Solution Provider Agreement, providing a long-term, worldwide commitment with Microsoft Corporation.
Today, Sylogist serves over 2,000 customers worldwide, including governments at all levels, nonprofits, educational institutions, and public compliance-driven and funded organizations. They built Serenic Navigator to be an all-in-one solution that includes accounting and financial management, award management, budget and expense tracking, payroll and human resource services, and analytics and reporting. With Serenic Navigator, nonprofits can improve performance, productivity, and accountability at all levels of their organization.
Serenic Navigator Pricing
No public pricing is available for Serenic Navigator software on the Sylogist website. We also couldn't find pricing via Capterra, TrustRadius, G2, or any of the standard software review websites we normally visit. Serenic Navigator states that their quotes are scalable and customized based on the users' needs. However, since pricing will vary they indicate the only way to receive an accurate quote is to contact Serenic directly through its website.
Serenic Navigator's Top Features
Accounts Payable
User reviews reflect positive feedback about Serenic Navigator's automated accounts payable features, including the software's ability to streamline data entry by auto-populating recurring or predefined vendor values. With Serenic Navigator, users can also manage, track and report on numerous payment types and customize and automate complex purchase-to-pay workflows. Serenic Navigator streamlines the procure-to-pay process.
General Ledger Automation
Serenic Navigator increases user efficiency by auto-populating general ledgers based on previously entered information, scheduling future entries, and allowing the uploading of journal entries from an external source. Users have also hailed the ability to tag all transactions in the ledger with customizable dimensions, classes, categories, and more.
Accounts Receivable
Serenic Navigator offers a fully customizable invoice template layout that allows users to add or remove fields. In addition, its automation features help increase user efficiency by populating customer data, setting up systematic client payments, and automatically matching receipts to outstanding transactions.
Serenic Navigator's Limitations
Customer Service is Not Great
Nonprofits need a financial management and accounting software solution they can rely on, which means they will want quality customer service when needed. Unfortunately, Serenic Navigator users report slow customer service and helpdesk responses. In addition, they report being frustrated by the inability to reach tech support when help is needed.
The Software is Complicated for Some Users
In addition to a lack of good customer service, some users report that Serenic Navigator is somewhat complicated and would like more training to help them understand the software's features and functions. Users have also noted that they would like to see Serenic Navigator offer more enhanced data analysis and reporting features.
Serenic Navigator Accounting Alternatives
Overall, Serenic Navigator earns high marks as a leading accounting and financial management software solution from users in the nonprofit sector. However, they are not the only option available for organizations like yours.
Consider some of the following Serenic Navigator alternatives: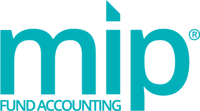 MIP Fund Accounting
MIP Fund Accounting is a leading cloud-based nonprofit accounting solution that helps schools, government agencies, healthcare organizations, and nonprofits track funds and manage finances through a user-friendly, streamlined software system. MIP Fund Accounting was developed specifically for nonprofit organizations rather than for general accounting, allowing the software to be relevant and intuitive to the unique needs of these industries.
---

NonProfitPlus
NonProfitPlus is an all-in-one cloud-based accounting software solution designed exclusively for nonprofit organizations. Regardless of the size of your organization, NonProfitPlus is a suitable solution because the software features a modular design in which users can choose from various modules and suites to create their own customized nonprofit accounting solution.
---
Sage Intacct
Sage Intacct is an excellent Serenic Navigator alternative designed to help nonprofit organizations automate their accounting and financial management processes from the most basic to the most complex. Sage Intacct offers a complete, customizable, cloud-based solution that can accommodate the needs of any nonprofit organization, regardless of size, and improve productivity, compliance, and growth.
A Great Add-On Solution: SendGrant
Any nonprofit considering Serenic Navigator or another financial management and accounting solution for their organization should consider SendGrant, an exciting new nonprofit accounting solution for organizations that distribute grants as part of their work.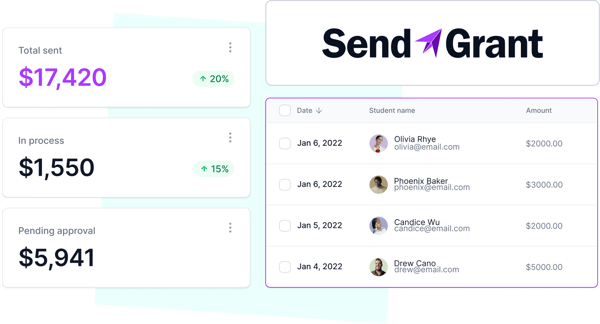 SendGrant is the newest software solution from the developers of the popular SmarterSelect scholarship and grant management software. SendGrant allows users to efficiently distribute payments from one centralized system dedicated to the grant and scholarship awards process.
With SendGrant, nonprofits can award money electronically, get receipt confirmations, and verify the funds are used based on program criteria. As a result, your nonprofit will save time, effort, and money by eliminating the need to mail checks or get lost in endless back-and-forth emails.
When it comes to scholarship and grant management and distribution, SendGrant is the affordable and easy-to-use solution your nonprofit organization should be considering. Find out how easy it is to start today by joining the SendGrant Pre-Launch!
---
About the author
Founder and President of SmarterSelect. Responsible for company, product, and marketing strategies and execution.
Website
Read more posts by this author.