Nonprofit accounting software
Blackbaud Financial Edge NXT - Pricing, Features, and More
Know what makes Blackbaud Financial Edge NXT such a great nonprofit accounting software, its best features, and what alternatives and add-ons are available.
---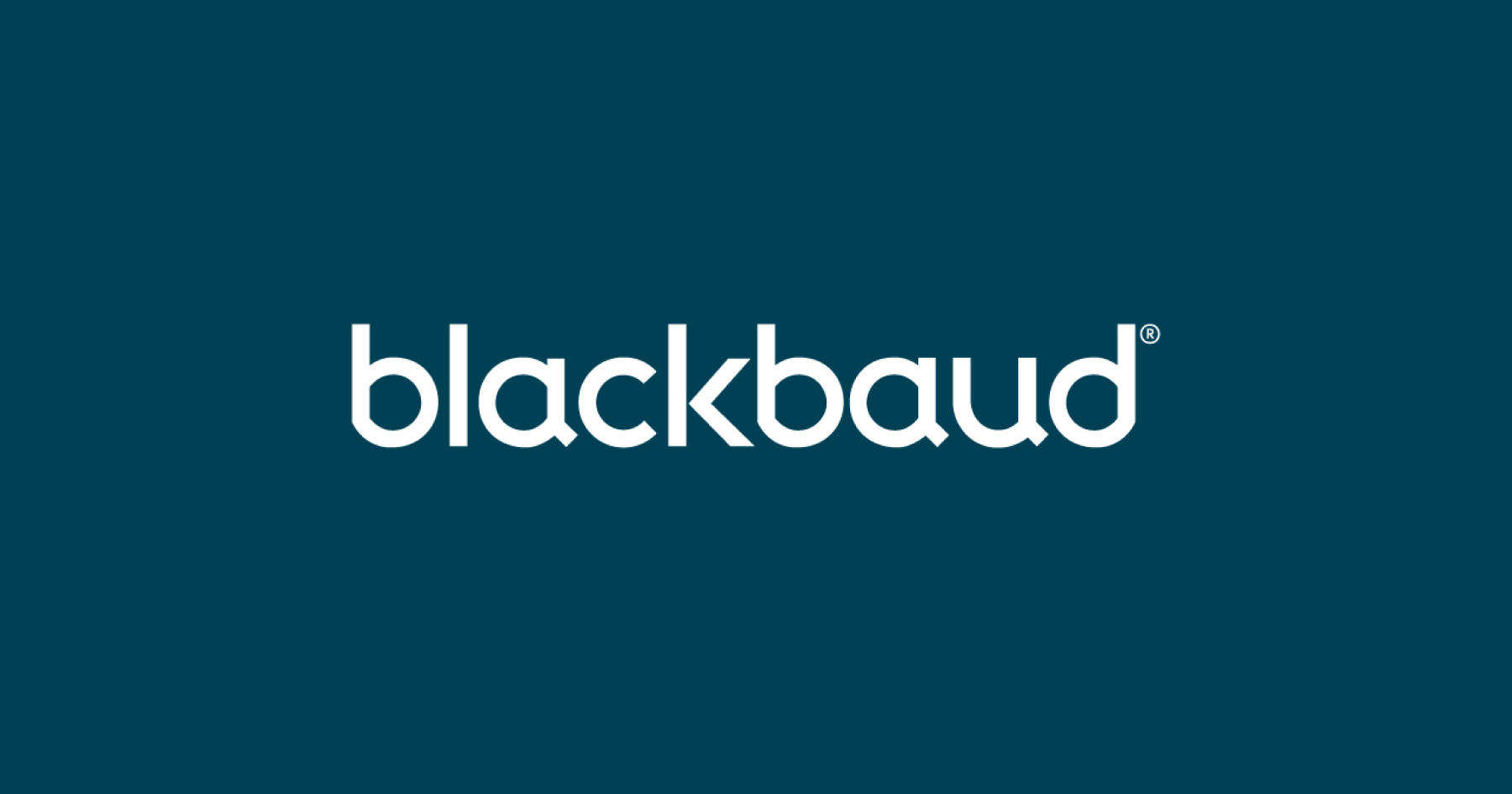 Blackbaud Financial Edge NXT is cloud fund accounting software for nonprofits, corporations, foundations, and clients in the education and healthcare sectors. Blackbaud Financial Edge NXT is backed by over 40 years of experience in providing financial management solutions to those in the social good space.
If you're in the market for accounting software for your nonprofit organization, you may have even considered purchasing Blackbaud Financial Edge NXT. But should you? In this post, we'll explore the company's history, features, alternatives, and more. Hopefully, by the end of reading it, you'll have a better idea of whether or not it's the right choice for you.
The History of Blackbaud Financial Edge NXT
Blackbaud, the company behind Financial Edge NXT, is the world's leading cloud software provider serving those who work toward social good. The company's history can be traced back to 1981, when its founder, UK native Anthony Bakker, developed a computerized billing system for the Nightingale-Bamford School of Manhattan. Soon, Bakker could quit his job as a banker and start his own business, Blackbaud Microsystems.
The company's initial product offering was Student Billing, which was an accounts receivable solution designed for private grade schools. Blackbaud's flagship product, The Raiser's Edge, was developed from its Student Billing product.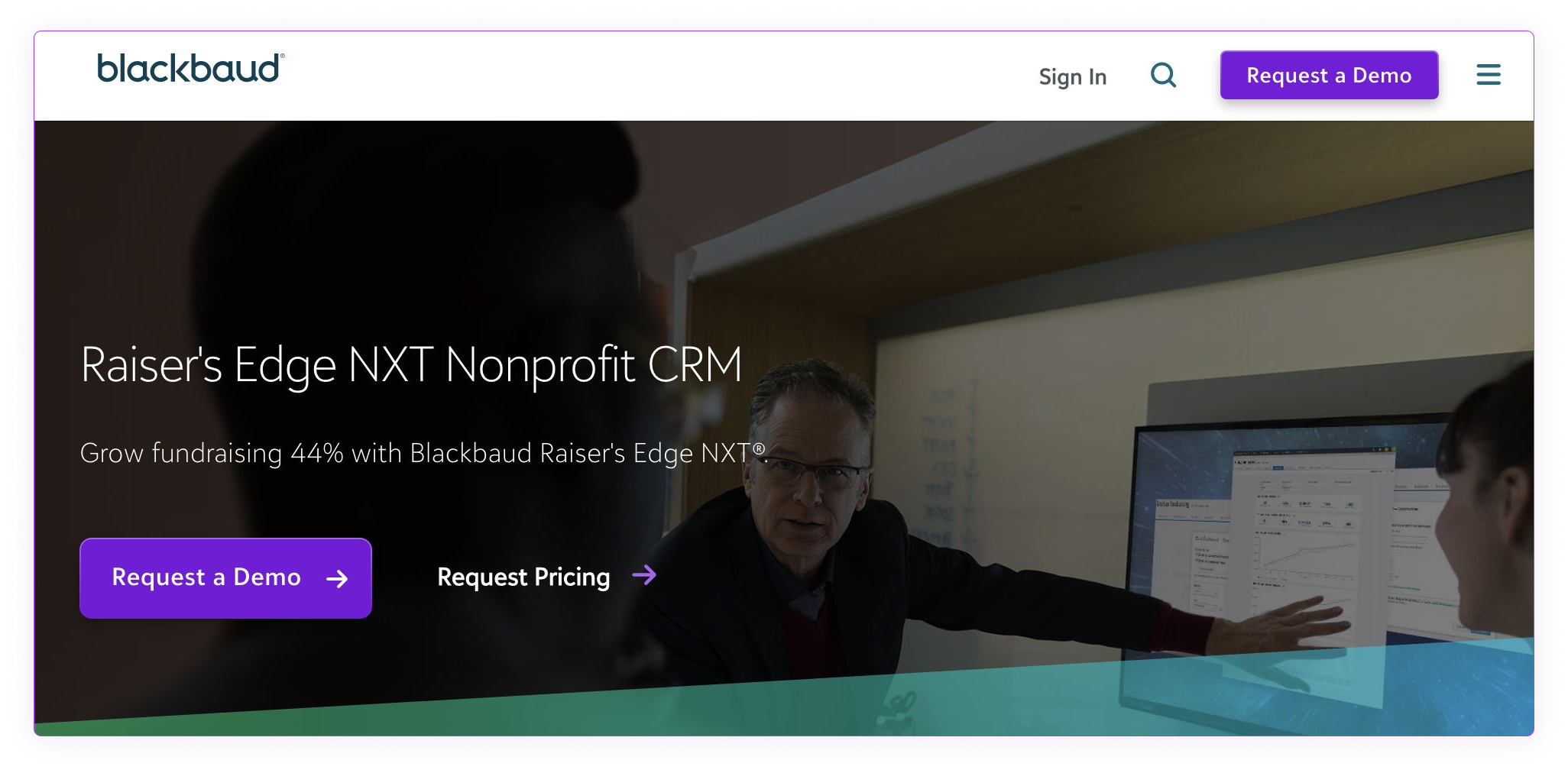 Source
Since then, Blackbaud has grown into a publicly-traded company that leads at the intersection of technology and social good, providing cloud-based software solutions, services, expertise, and data intelligence to empower and connect people driving impact for social good.
Blackbaud serves the entire social good community with software solutions for nonprofits, foundations, corporations, educational institutions, healthcare organizations, and the individuals who support them.
Blackbaud Financial Edge NXT Pricing
There is currently no published Blackbaud Financial Edge NXT price information available either on the Blackbaud website or any of the popular review websites. However, you can request pricing information by filling out a form on the company's website that states it will calculate the most accurate price for your organization's size and its unique needs.
Blackbaud Financial Edge NXT's Top Features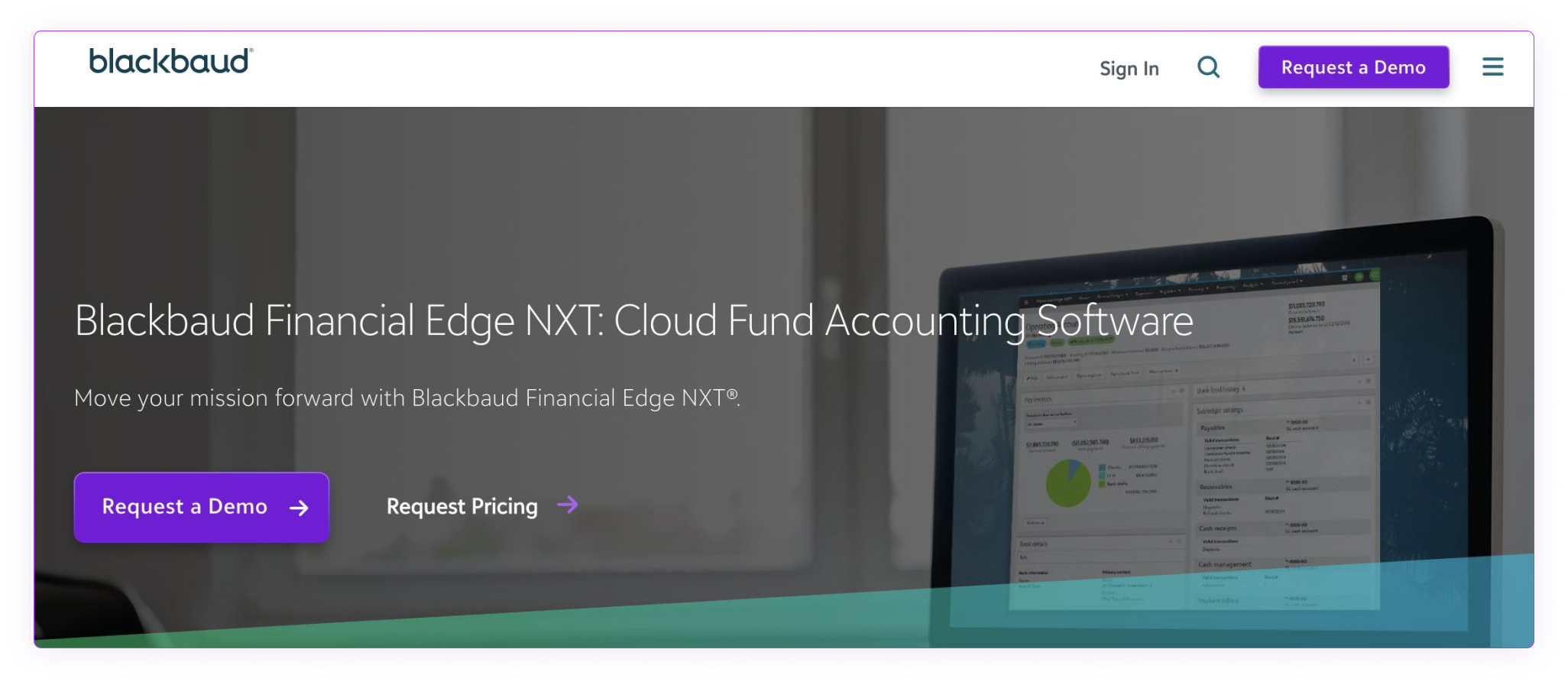 Source
Blackbaud Financial Edge NXT promises to provide transparency, security, and compliance while reducing manual processes. This leading nonprofit accounting solution allows users to manage their general ledger, grants, projects, endowments, fixed assets, accounts payable and receivable, banking, and more, from a singular platform.
Blackbaud Financial Edge NXT's customizable views and personalized dashboard allow nonprofit organizations to closely monitor key metrics, such as cash balances, program-to-expense ratios, income statements, and more. With Blackbaud Financial Edge NXT, you'll get real-time reporting with single-click drill-down functionality and exporting capabilities, so your nonprofit can make data-driven decisions in real time.
Users can access grant and project management, allowing for streamlined accounting and effective monitoring. In addition, Blackbaud Financial Edge NXT reduces your tax-exempt organization's dependency on manual processes to improve efficiency and accuracy. Here are their top features:
Accounts Payable
Blackbaud Financial Edge NXT's customizable accounts payable feature allows nonprofits to efficiently manage their liabilities, including bills, mortgages, and outstanding loans. You can customize the accounts payable module to automatically check for duplicates or alert users when invoices are due. In addition, you can set up the system to pay vendors and providers directly through the program. With Blackbaud Financial Edge NXT, users can view interactive charts filtered to focus on particular vendors or other specific data points. Of course, you can also review individual records as well.
Grant Management
Blackbaud Financial Edge NXT lets nonprofits track and report grant requirements, from the simple to the complex. With various tracking levels available, Blackbaud Financial Edge NXT allows you to monitor activities for individual grants separately, generate detailed grant reports, and track or forecast budgets across multiple grant periods. Even if your organization's grant reimbursements are complicated, you can trust Blackbaud Financial Edge NXT's automated reimbursement calculator to get it right.
Budget Management
Blackbaud Financial Edge NXT has a budget management feature that allows users to compare actual revenue and expenditure performance to their budgets. For nonprofits that want to track future expenses, its budget-checking feature supports forecasting and allows for customizable fiscal periods. With Blackbaud Financial Edge NXT, you can create annual, grant, department, program, and project budgets. You can even develop hypothetical budgets and explore unlimited budget scenarios. Blackbaud Financial Edge NXT's budget features are second to none.
Blackbaud Financial Edge NXT's Accounting Limitations
Donor Management Features Are Not Available
Unfortunately, Blackbaud Financial Edge NXT does not have any available donor management features. If you like Blackbaud Financial Edge NXT but are looking for software with donor management features, you will have to use it in conjunction with Blackbaud Raiser's Edge, a separate fundraising platform from the Blackbaud team. Purchasing two expensive software solutions isn't cost-effective for many small to mid-sized organizations, which is why many look for a software solution that acts as a financial management system and has built-in features for managing members and donors.
Blackbaud Software is Complicated for Some Users
Financial managers and their teams, particularly those from small to mid-sized nonprofit organizations, often find Blackbaud Financial Edge NXT incredibly complicated. This financial management solution is quite complex and requires a steep learning curve before users can truly feel comfortable using it.
Blackbaud Financial Edge NXT's Alternatives
Blackbaud is one of the most trusted names in nonprofit finance, accounting, and management software, but it certainly isn't for everyone. Luckily, there are plenty of Blackbaud Financial Edge NXT alternatives available. We're sharing a few of them below.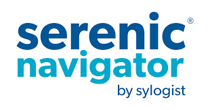 Serenic Navigator for NPO
Serenic Navigator, a leading cloud-based ERP designed exclusively for nonprofits, schools, and local governments, provides functionality and business insight to support the unique challenges of those organizations. Regardless of whether you represent a large-scale nonprofit organization that provides services worldwide or if you are part of a small to mid-size nonprofit that works regionally or locally, Serenic Navigator is a formidable Blackbaud Financial Edge NXT alternative.


---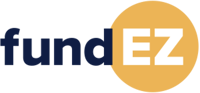 Fund EZ
Fund EZ is nonprofit accounting software and an affordable Blackbaud Financial Edge NXT alternative for organizations with limited resources. With Fund EZ, a small nonprofit can get all the tools it needs in a single, convenient, easy-to-use software suite at a price it can afford. Fund EZ helps eliminate the stress and complexity often associated with nonprofit accounting by offering dynamic features and a user-friendly interface.


---


Sparkrock
Sparkrock is a SaaS application integrating workforce and financial management into a single solution. Sparkrock is designed for nonprofit organizations, health and human services organizations, and schools that want predictive control over their funding and operations. Sparkrock helps nonprofits become more cost-effective by increasing overall efficiency and productivity. Sparkrock also features customization options for the unique needs of your organization.
SendGrant - The Latest and Greatest Add-On on the Market
If you are considering Blackbaud Financial Edge NXT or one of its competitors and represent a nonprofit organization that distributes grant payments or scholarships, you may want to consider SendGrant, a nonprofit grant payment software solution specifically designed for nonprofit organizations. SendGrant is backed and built by the team behind the popular SmarterSelect scholarship and grant management software.
If your nonprofit organization is looking to streamline its scholarship and grant management and distribution, SendGrant offers the ideal solution to meet your needs. You can get started today by joining the SendGrant Pre-Launch!
---
About the author
Founder and President of SmarterSelect. Responsible for company, product, and marketing strategies and execution.
Website
Read more posts by this author.